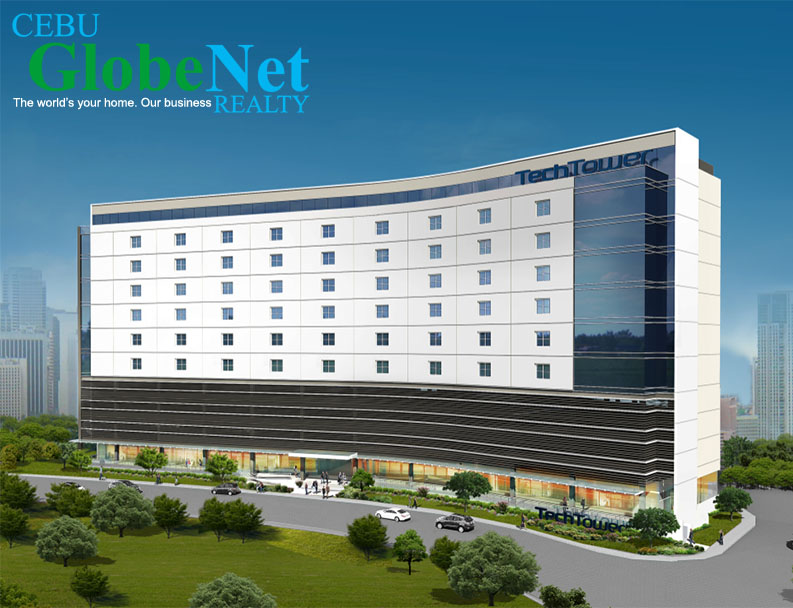 Location: Cebu Business Park
Located in the heart of Cebu Business Park, a 50 hectare PEZA accredited mixed use estate committed to growing business, growing life. Cebu Business Park has become the address of choice for multinationals and industry leaders opening up prime residential, business, and commercial spaces to the opportunities of a highly pedestrian regional hub.
Design Features
Tech Tower is an innovative work environment designed to promote distinct workspaces which encourage creativity and interaction. It is envisioned to attract progressive BPO, IT, and ITES business locators
An open plan with unconventional design features is planned for the common areas for the enjoyment of workers.
Tech Tower is also supported by a vibrant ground level retail strip and a 500 sqm interactive food court which cater to the needs of young and active BPO workers.
The building uses environmentally sustainable design through energy efficient electrical, air-conditioning and plumbing systems which also work to reduce operational costs for locators.
Utilities and Amenities
Variable refrigerant flow air-conditioning system
Fire Detection Alarm System (FDAS) provision
100% back-up power
Redundant cable risers
All utilities and building services designed for 24/7 operation
Structured cabling for multiple data and telecom providers
Single service entrance with provision for redundant entrances
Water efficient fixtures
1-day supply of water with continuous provision from MCWD
Fully integrated security, access control systems and CCTV security system
One elevator with access to all levels
Lease Areas
Building Floor Plan